NEW CONCEPT OF INDUSTRIAL COBOT
Why choose Touché Solutions?
Today's market demands flexible manufacturing. Factories can't spend months to retool. Safe human-robot collaboration is mission-critical.
Touché is your engineering solutions partner that will help you scale with safety and precision.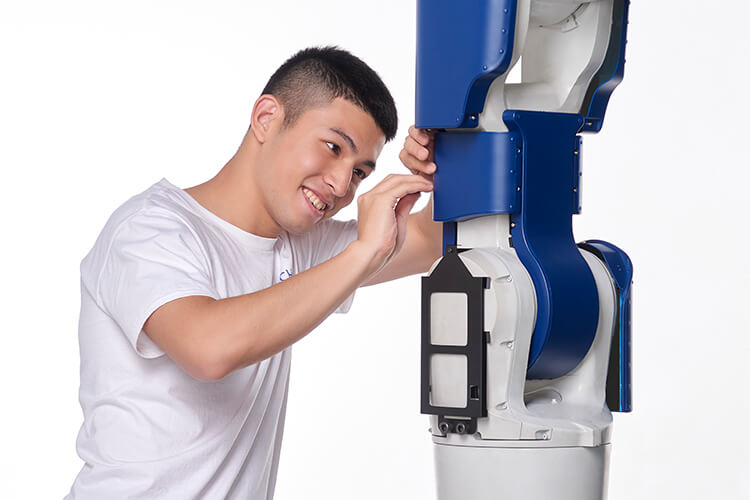 Easy to Implement & Scale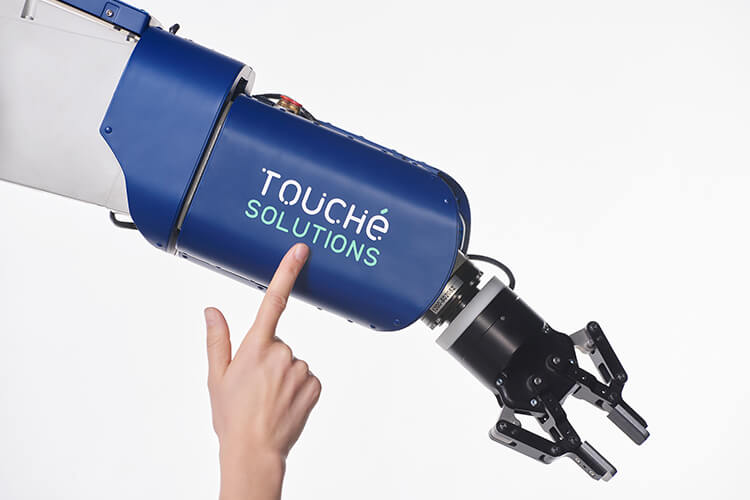 Intuitive Safety Solutions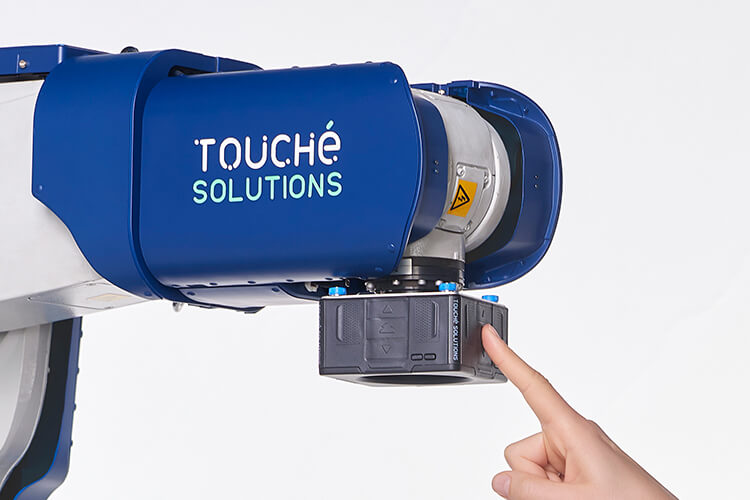 Solutions for any Robot & Industry
Whether you are an electronics or automotive manufacturer, our safety solutions seamlessly integrate with your needs. We support the widest range of robot manufactures and models.
A safe collaborative working environment is a profitable one.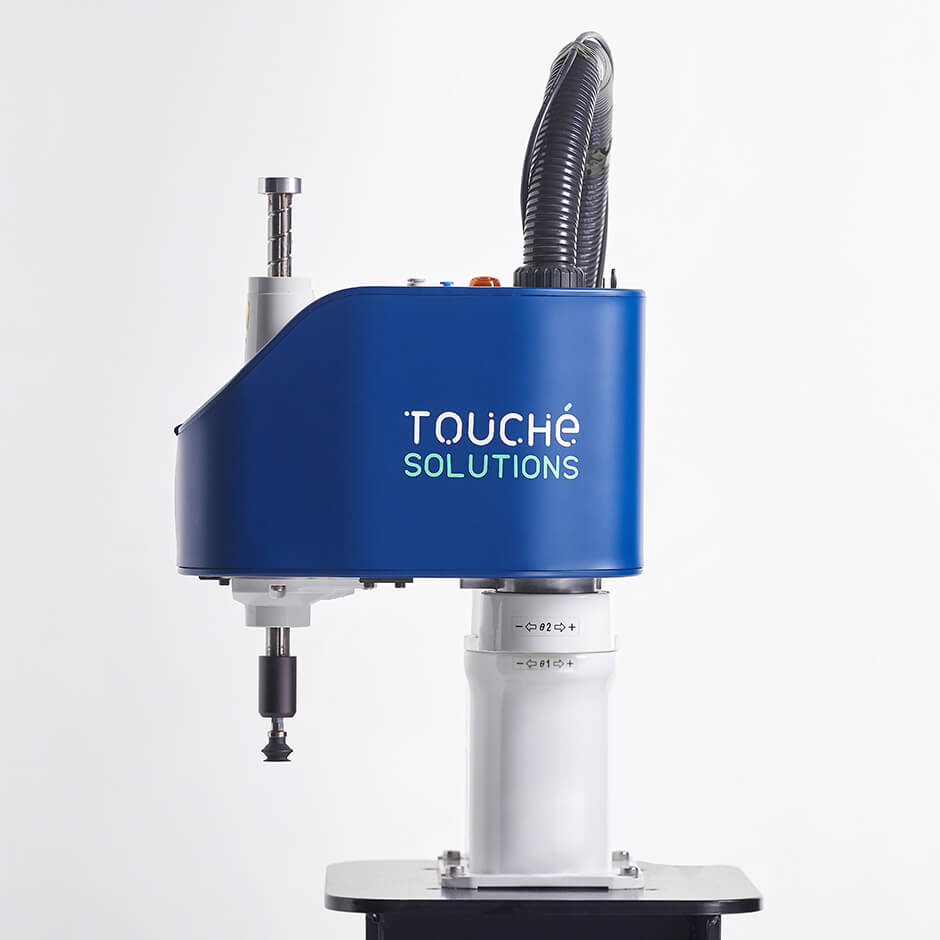 Our safety system works seamlessly on virtually robot. We support the widest range of robots manufacturers and models in the industry.
You don't have months to retool. Teaching your robots using M-Teach is easy as 1-2-3. M-Teach allows you to precisely position your robots intuitively and quickly.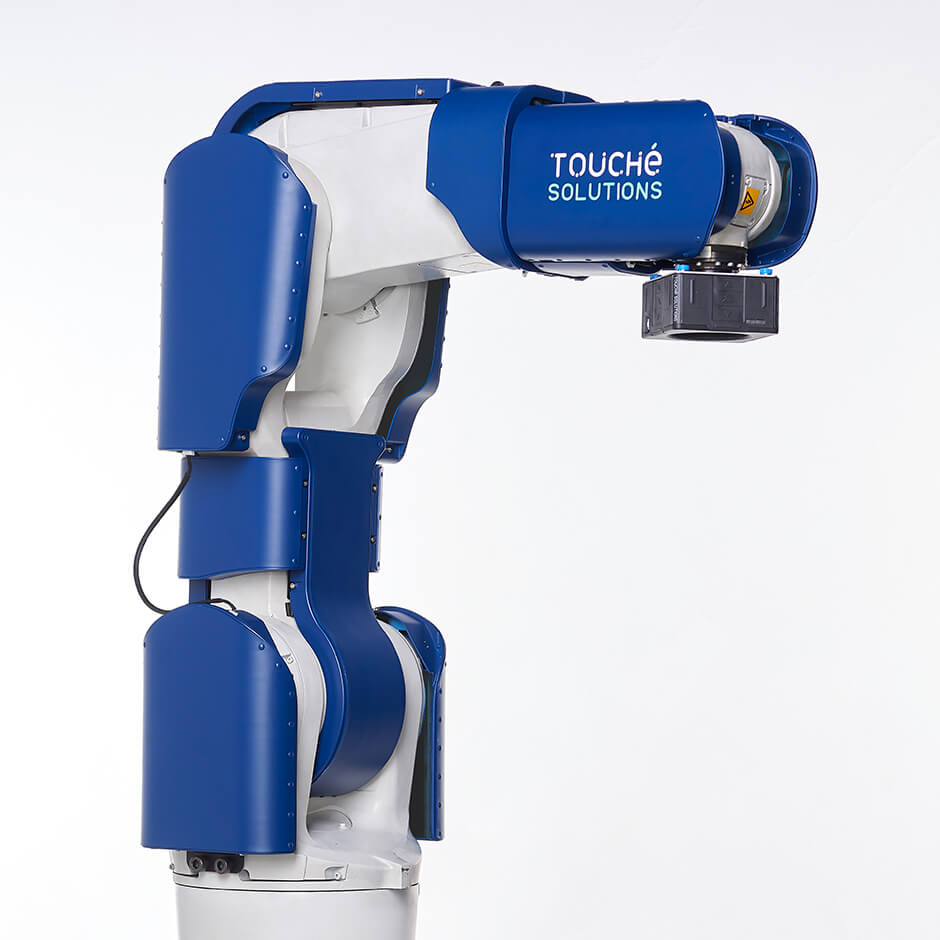 Need a safety solution for a custom-made robot? Try our modularized T-Skin Pads. They can be scaled up and fit any shape.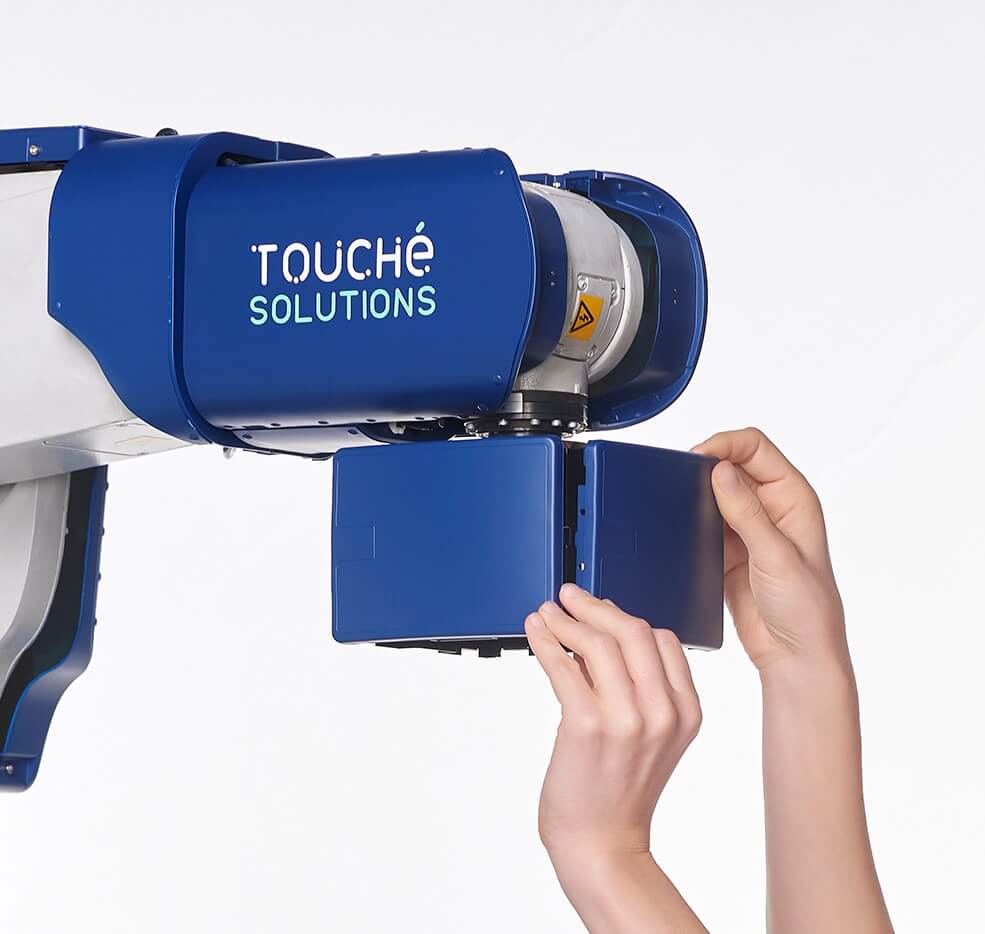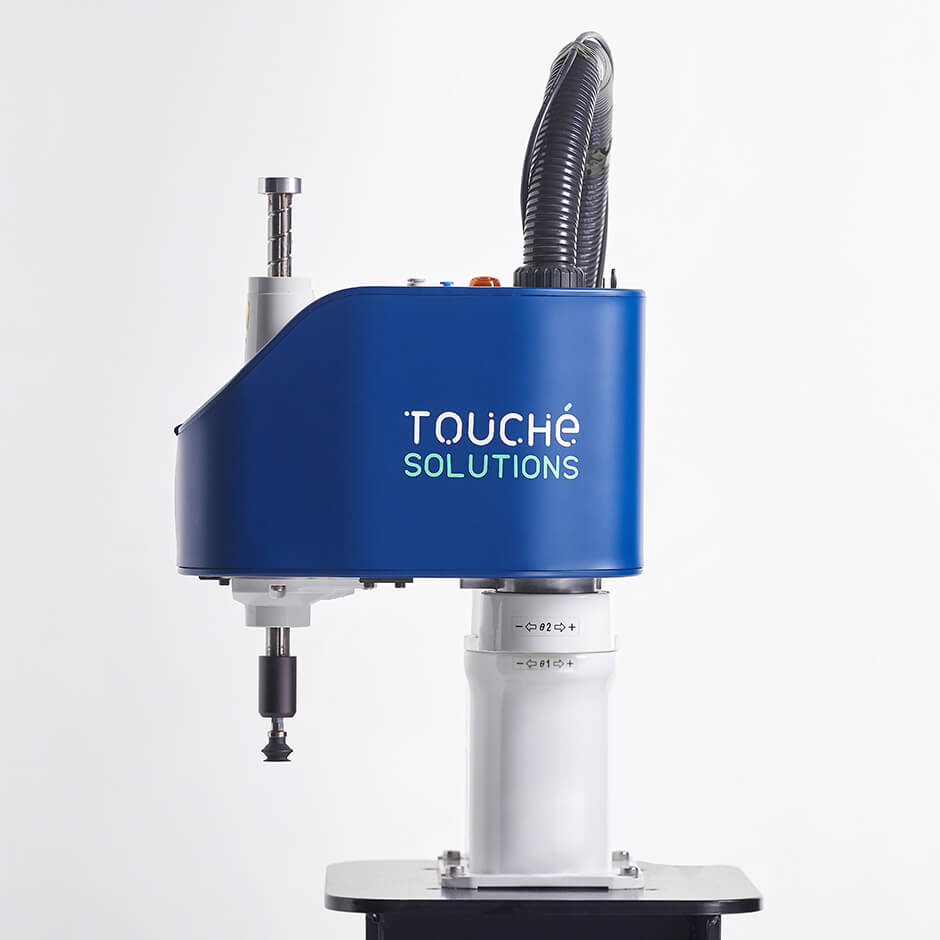 Designing a next-generation robot that is easy to teach or requires embedded safety to meet safety standards?
A large range of supported brands
We partner with the world's leading robot manufacturers: ABB, Epson, Fanuc, Kawasaki, Mitsubishi, Kuka and others. You will find we support the widest range of robot manufacturers and models as we strive to bring you the most comprehensive solutions.
Successful Story
Human Robot Collaboration
WITH T-Skin, HUMANS CAN WORK WITH ROBOTS SAFELY.
APPLICATION
LOAD/UNLOAD